Magpupungko Beach and Tidal Pool Travel Guide – Truly the island has been blessed with natural wonders that could never be compared to other travel destination in the country. Aside from the world famous majestic beautiful blue ocean cloud 9 waves of Siargao, the island has equally exciting attractions worth visiting like its island-hopping spots and lagoons perfect for swimming, snorkeling, and kayaking. As well as picture perfect coconut palm trees, waterfalls and natural rock pool and much more.
 Now if you've been to the surfing capital of the Philippines and you haven't been to the famous Magpupungko natural rock pools then you've probably missed one half of your Siargao escapade. So in case, you're coming back to the island, see complete Magpupungko Rock Pools guide below for further details.
Magpupungko Beach and Tidal Pool Travel Guide: Location
    Situated in the municipality of Pilar, Siargao Island in the province of Surigao del Norte, Philippines – where town's main livelihood is based on fishing and agriculture (rice and coconut). Magpupungko is one of the most popular tourist destinations to visit in the island and in the province in general for its famous picture perfect limestone rock formations, natural pool emerald green waters and beautiful blue wave from the Pacific.
How To Get There / Best Time To Visit: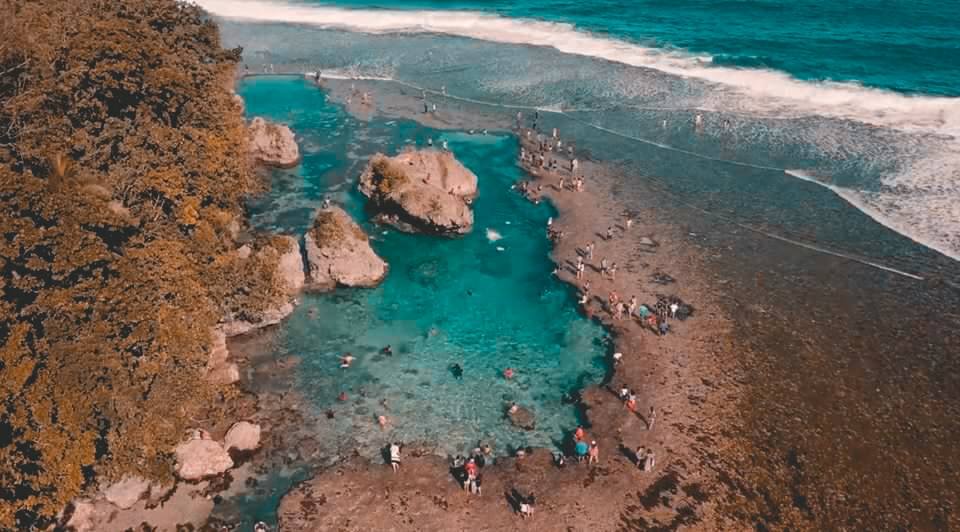 To get to the Magpupungko you can either rent a motorbike or hire a private van (day tour) for the group that will take you to the municipality of Pilar. Estimated time travel (ETT) is about an hour and a half ride from the municipality of General Luna.
     If you want to explore more of the island, renting a motorbike (300-500) is best. As you're more control of the places you want to visit and you're in control of your time. Though if you don't know how to drive and you want to just chill/rest for the next activity you'll doing then just hire a van. (Just ask hotel staff where you will be staying if they offer a day tour to Magpupungko or at least ask for assistance to rent a motorbike when you're already in Siargao.)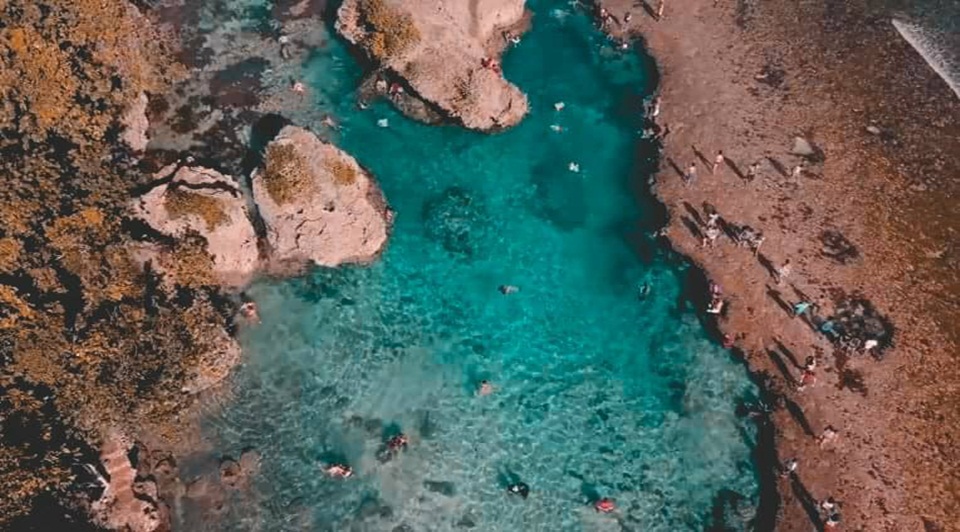 Magpupungko Beach and Tidal Pool is best visited in the morning (low tide). When the wide underwater rock boulder will serve as the wall separating the natural enclosed emerald green pool to the crashing waves of the Pacific.(Check daily tides in Pilar via tides chart) The deepest the natural pool gets is around 15-25 feet. Entrance fee is 50 pesos or $1 USD.
For more information, you can refer to our previous works: Siargao Island DIY Travel Guide
For cheap and reasonable price hotels book here via: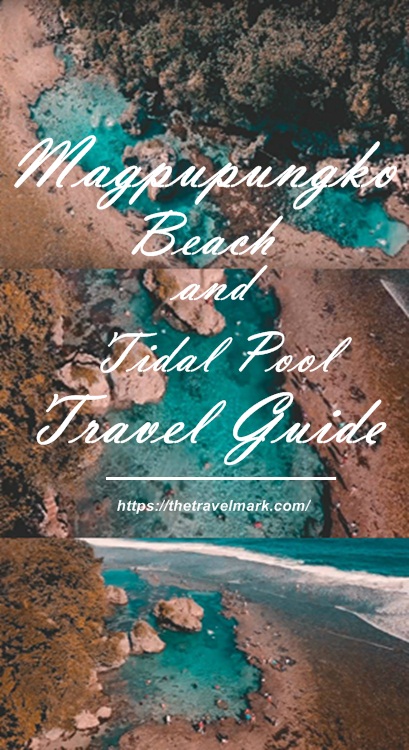 – Photo Credits: All drone Shots by @aljaydiana –
    Note: We cannot guarantee the information written here is correct and accurate all the time. If you want to add information or you spot something that needs correcting, please let us know in the comment section below.
– Last Update: June 4, 2018 –
Comments