2021 Guimaras Day Tour Itinerary – Known for its picture-perfect wind turbines, which turn into a tourism destination in the Philippines, stunning beaches, rich historical heritage, crops such as rice, coconuts, and their sweet mangoes with more than 50,000 trees planted, and the Manggahan Festival happening around April and May.
Guimaras, formerly known as Himal-us, was a sub-province of Ilo-Ilo until it was made an independent province in 1992. It is an island province situated in the Western Visayas region, southeast of Panay, about 20-30 minutes by boat/ferry from Ilo-Ilo city – the gateway to the province was our next destination after our short trip to the Bacolod – The City of Smiles.
Must Read: SIARGAO ISLAND DIY TRAVEL GUIDE 2021: Itinerary + How To Get There etc.
We only did a day trip in Guimaras. We visited their famous landmarks, tried their mango pizza at The Pitstop Restaurant, shop souvenir items and pasalubong with the help of our very friendly photographer local tricycle driver we found in Facebook travel group: DIY Travel Philippines – Kuya Michael's back-up guide Kuya Joey. So here's our Guimaras day tour itinerary, budget, where to stay, etc. to help you plan for your future getaway.
How do I get to Guimaras Island?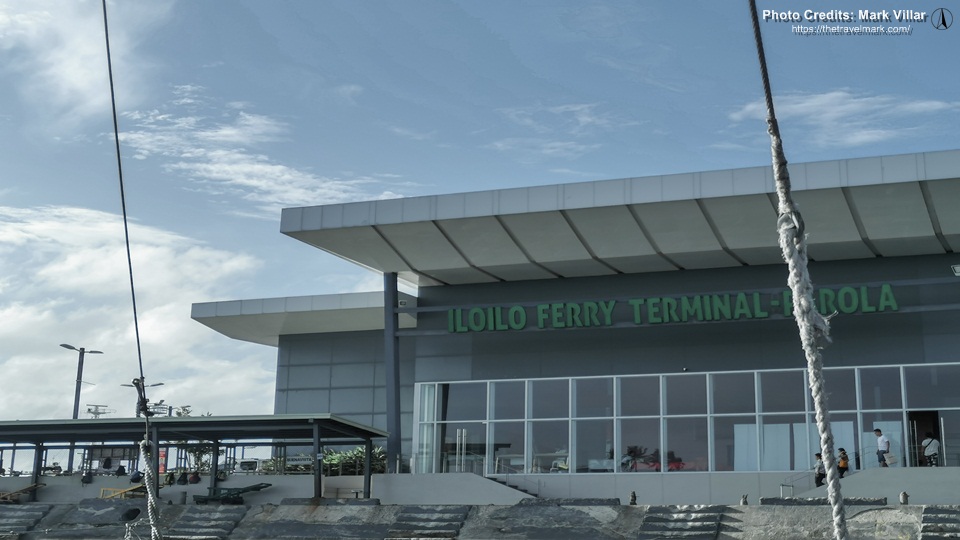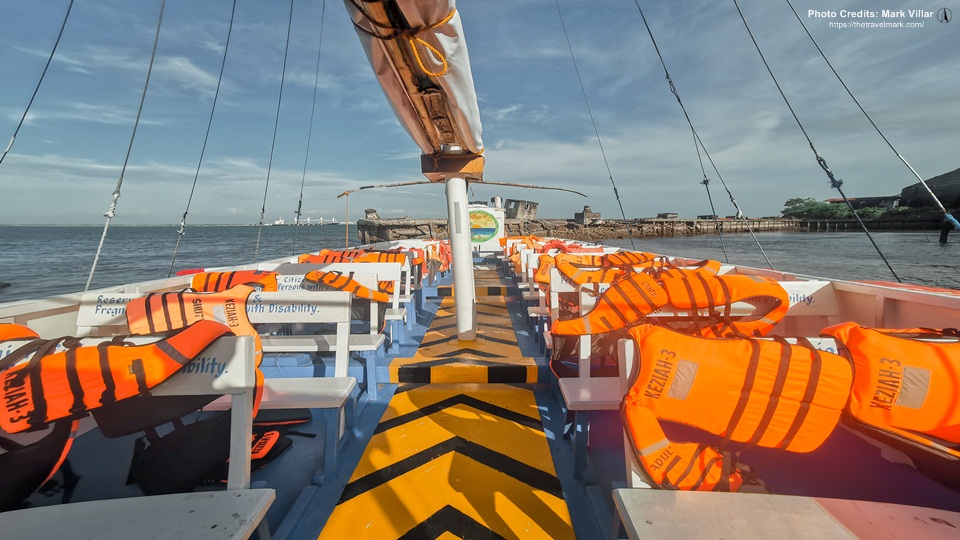 The gateway to Guimaras province is Ilo-Ilo, and it can be reached by boat and air from Manila, Cebu and other origins via Ilo-Ilo City. Then from the city, you will need yourself to get to Ilo-ilo Ferry Terminal – Parola, where regular ferryboats trips, pump boats and other sea-going vessels going to Jordan Port (capital of the province and pick-up point of our day tour) and other major wharves/port of the province. Ferry Fare to Jordan Port ranges to 20-40 Pesos depending on what sea-going vessels you hop on.
Note: If you're doing DIY tour in Guimaras, there are just tricycles for hire available outside Jordan port. You can directly communicate to their local tricycle drivers for attractions to see in the province, must try food and if you're good in haggling then you'll probably get the best deal for your tour. Rate ranges to 800-1200 for an entire day tour.
Must Read: MAGPUPUNGKO BEACH AND TIDAL POOL TRAVEL GUIDE: Location + How To Get There and etc.
Where can I spend overnight in Guimaras?
Circle Inn – Iloilo City Center, Iloilo, Philippines
Book via AGODA | BOOKING.COM
     For people traveling in Ilo-Ilo, Bacolod, Antique and neighboring provinces and cities, Guimaras Island has become their next chosen destination. Not only that it's less than 30-minutes boat ride from the port of Ilo-Ilo, but the pictures in social media capturing the beauty of Guimaras have showcased the best of the province, and results of this locals and even foreign tourists flock to the island to witness its tourist spots.
     So if you're planning to explore the Guimaras for a day tour just like us, Jordan the capital of the province is most probably the pick-up point of your tour, so we would suggest booking your accommodation nearby Ilo-Ilo port so it would be convenient and lesser time to commute. You can check the link above for reasonably priced hotels in Ilo-Ilo or Guimaras Island.
      Travel tip: For convenience and to maximize your time in the city, when you book your hotel online ask them in advance if you can early check-in/late-checkout or atleast leave your things for a while and if they have a charge for this.
Must Read: EXPLORING CEBU'S LITTLE AMSTERDAM: A Sirao Flower Garden Travel Guide
2022 Guimaras Day Tour Itinerary: Getting Around The Province By Tricycle
Day 1: GUIMARAS LAND TOUR VIA TRICYCLE: ARRIVAL/PICK-UP IN JORDAN PORT, JORDAN SIGNAGE, SMALLEST PLAZA, WINDMILL, HOLY FAMILY, MANMADE FOREST, LUNCH, TRAPPIST MONASTERY, GUIZI BEACH, AND ETC.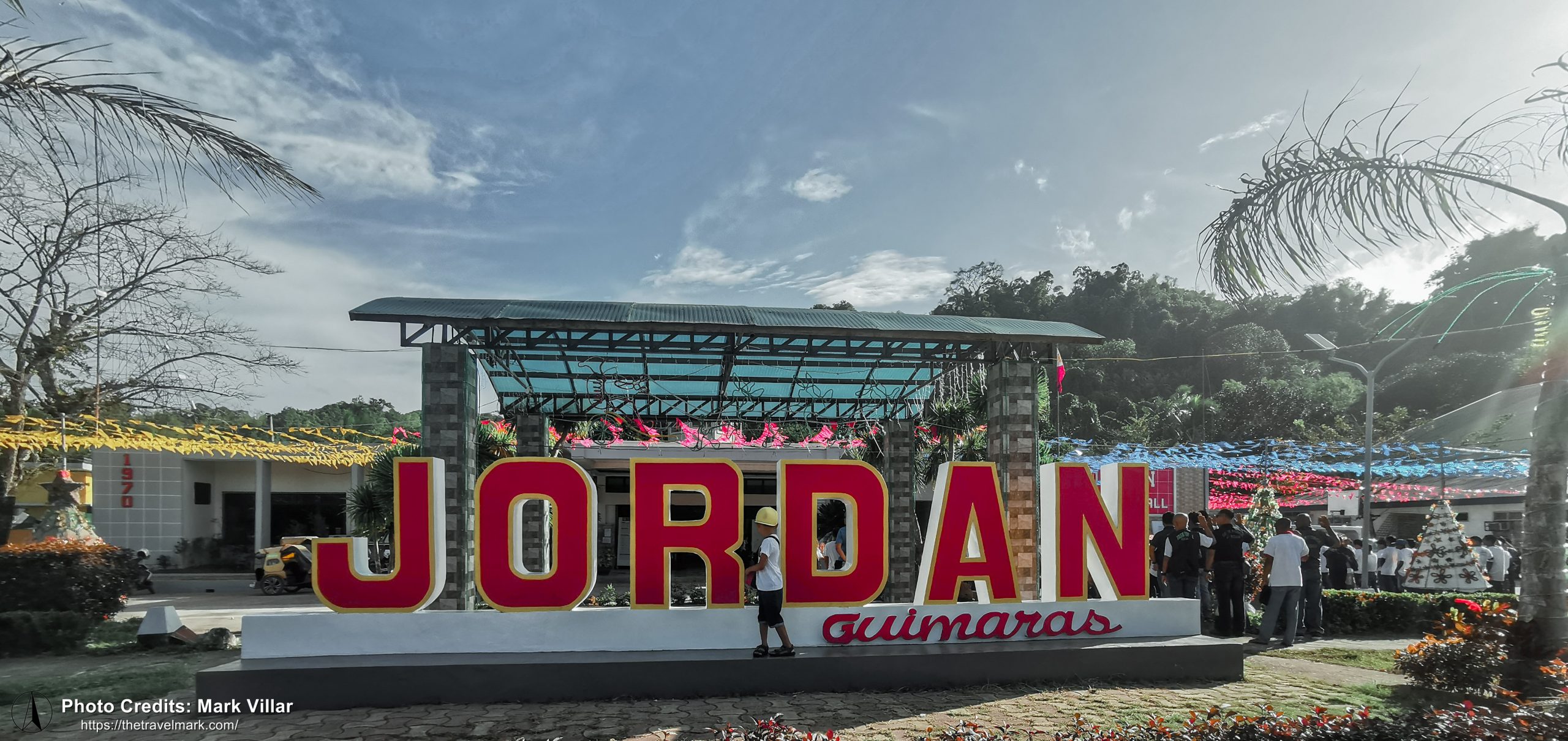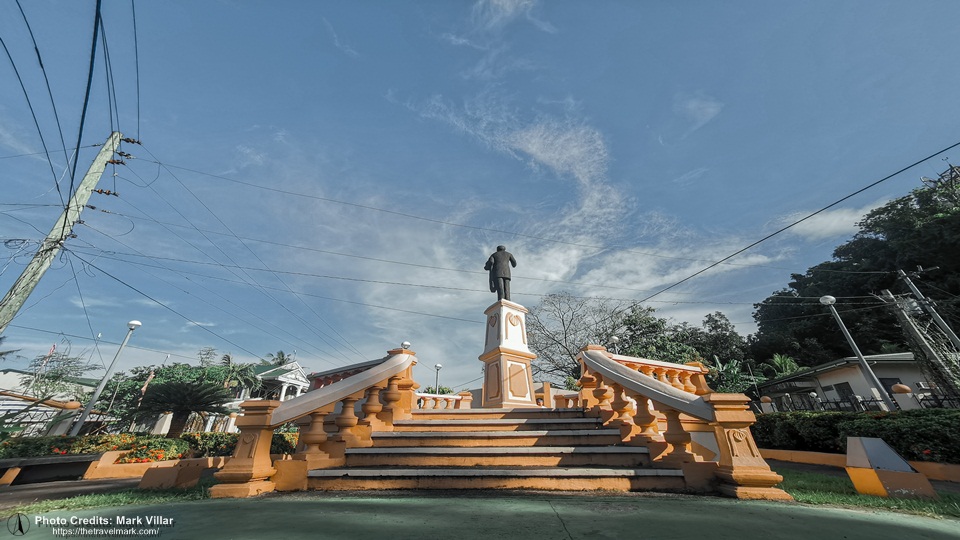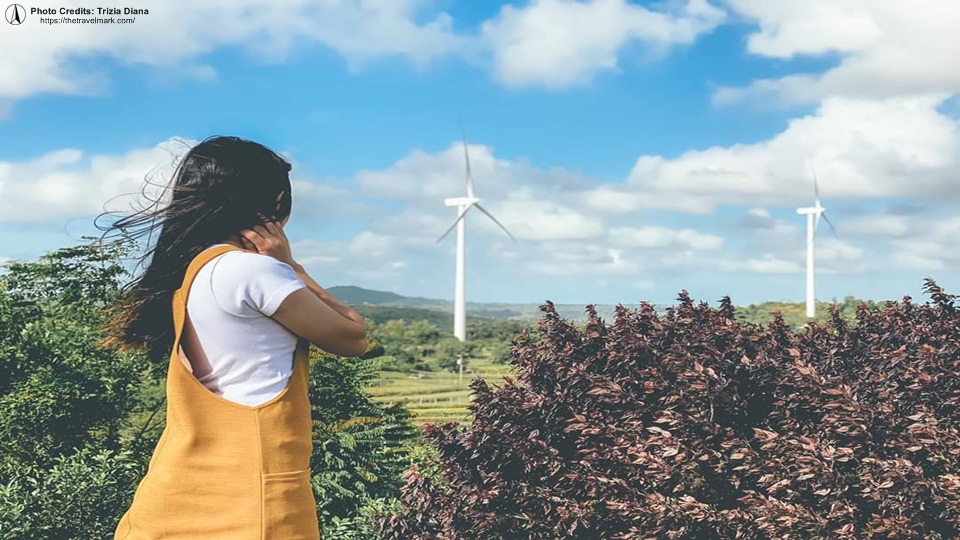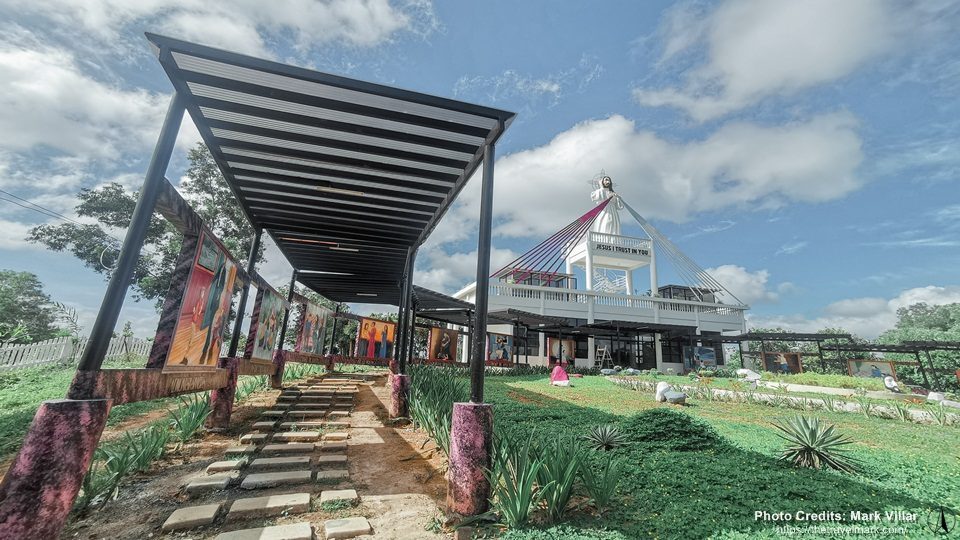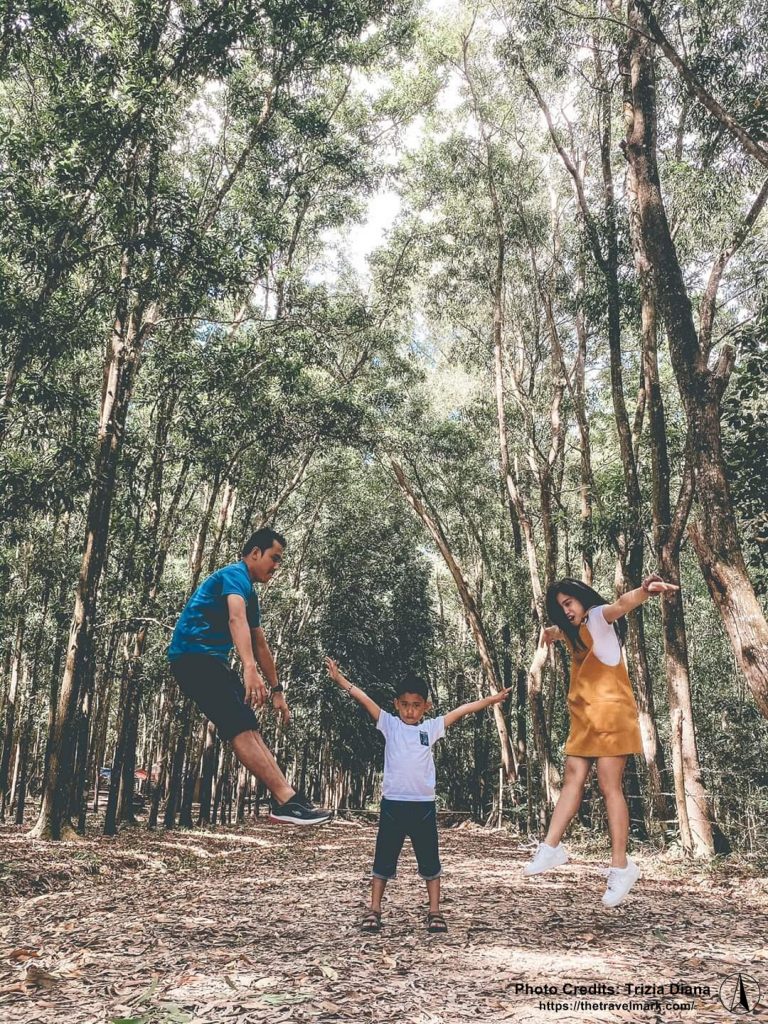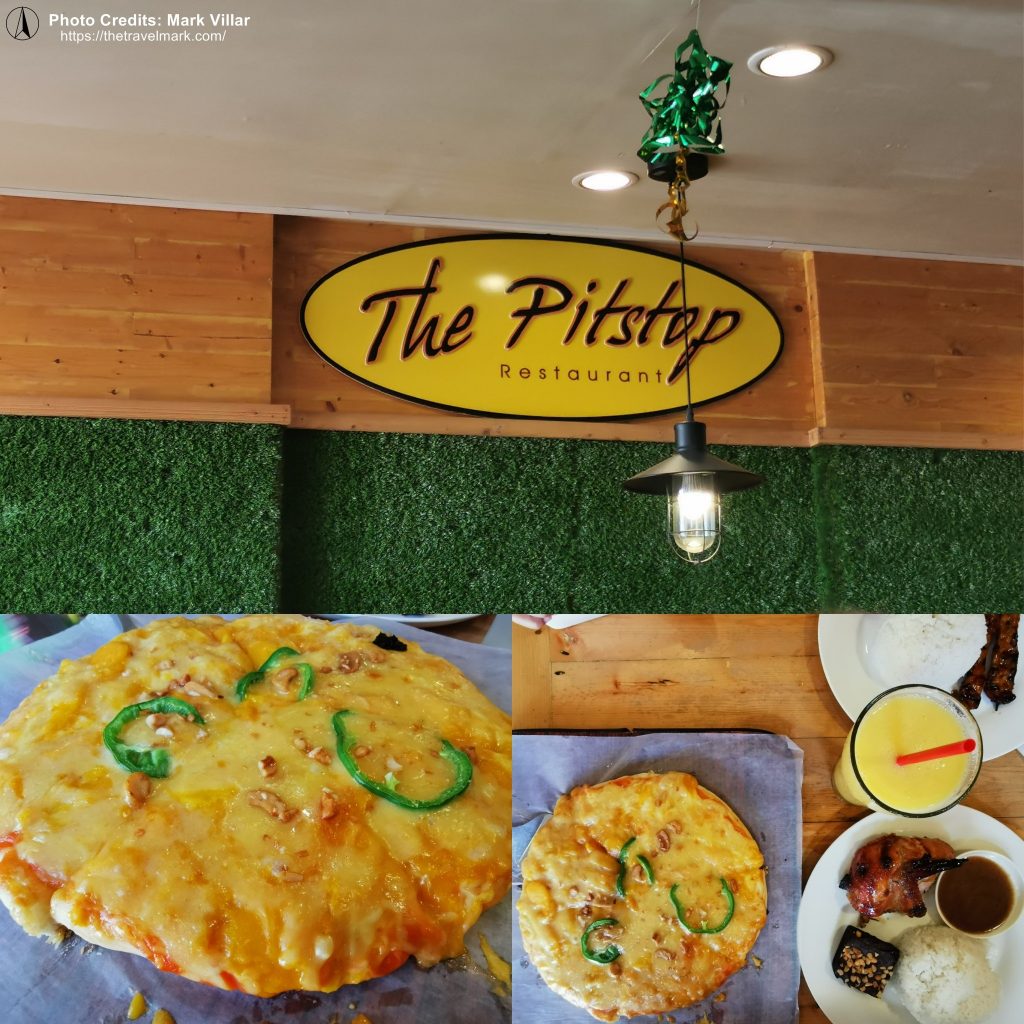 06:00 am – Wake-up / Bath / Breakfast / Early Check-Out Hotel and just leave belongings/ Depart from Hotel to Ilo-Ilo Ferry Terminal Parola then to Jordan Port
07:30 am – ETA in Jordan Port, Pick-up by our local tricycle guide Kuya Joey
07:40 am – Start of Tour: Balaan Bukid Shrine, Jordan Signage, Smallest Plaza, Windmill (San Lorenzo Wind Farm), Holy Family Hills, Man-made Forest
11:00 am – Lunch at The Pitstop Restaurant (Mango Pizza and Mango Beef Bulalo) or Ceian Seafood Restaurant or Biking's Seafood Restaurant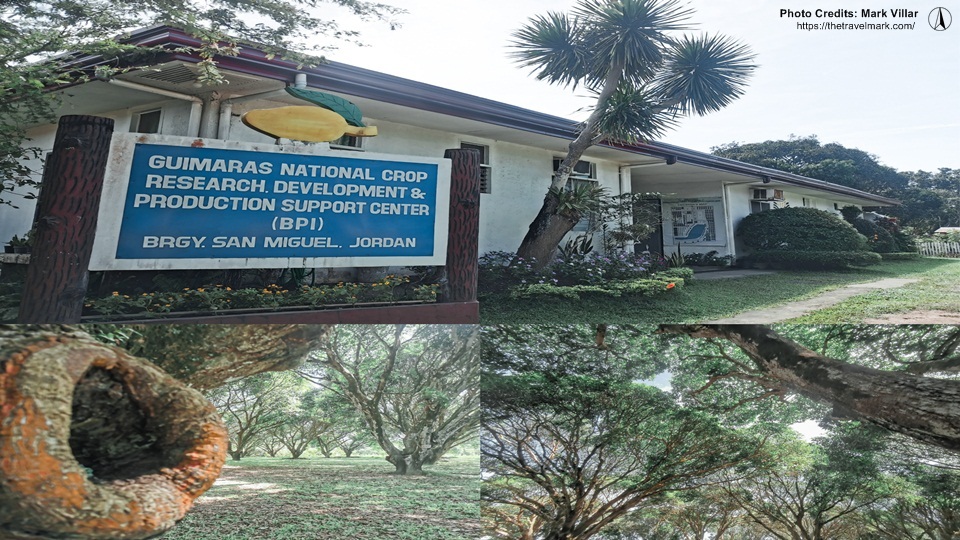 12:00 pm – Resume of Tour: Guimaras Signage, Mango Plantation, Trappist Monastery and Gift Shop, Overlooking Mango Plantation, Overlooking Lawi Viewdeck, Guisi Beach and Lighthouse, Alobihod Beach Area, Alobihod Cove, Raymen Beach Resort
04:30 – End of Tour, Drop-off to Jordan Port, Depart to Ilo-Ilo Ferry Terminal Parola then Back to Hotel.
05:20 – Get our things in Hotel, Depart to Tagbak Terminal then Bus to Balasan, Ilo-Ilo (for Gigantes Tour the next day)
BUDGET: TRAVEL EXPENSES
TRICYCLE FARE TO ILOILO FERRY TERMINAL PAROLA: ₱50/2 – ₱25 EACH
GUIMARAS TRICYCLE TOUR: ₱1200/2 – ₱600 EACH
FOOD: ₱300
ENTRANCE FEE / ENVIRONMENTAL FEE: ₱10
FERRY FARE TO JORDAN PORT : ₱44/2 – ₱22 EACH
ADULT – ₱22
SENIOR / PWD – ₱18
STUDENT/KIDS – ₱19
FERRY FARE BACK TO ILOILO FERRY PAROLA – ₱70/2 – ₱35 EACH
TRICYCLE FARE FROM ILOILO FERRY PAROLA TO HOTEL: ₱70/2 – ₱35 EACH
SOUVENIR: ₱300
ACCOMMDATION: ₱1386.10/2 – ₱693.05 EACH
TOTAL: ₱2020.05
Must Read: ISLAND HOPPING MACTAN CEBU 2021: Gilutongan, Caohagan, Sulpa, Olango, Nalusuan and Pandanon
2021 Guimaras Day Tour Itinerary: Other Friendly Tips and Information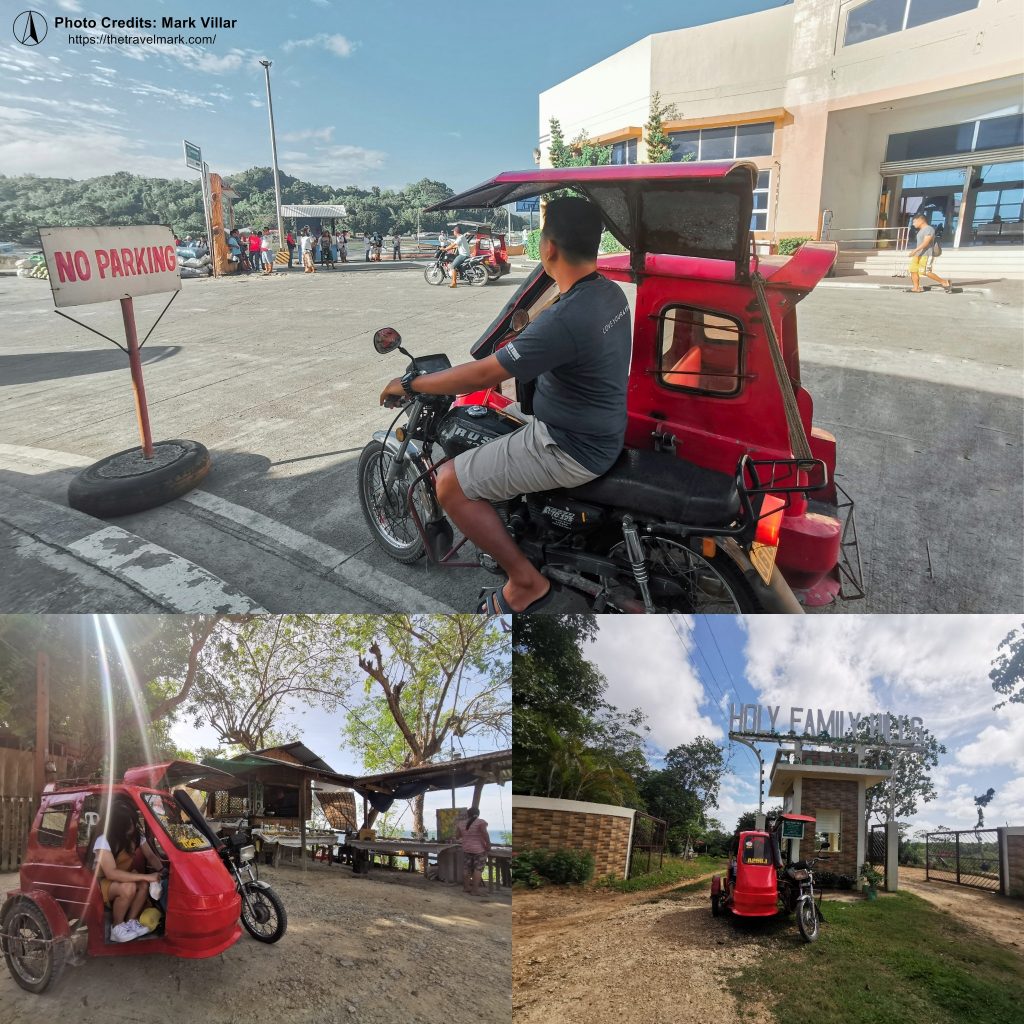 * If you like to hire a guide for your Guimaras Day Tour, you can contact Kuya Michael with this number: 09773725074 / 09083246835. The rate for a day tour for tricycle is ₱1200-₱1500 and one tricycle can seat five. So if you're a group of 4 or 5 you'll be spending around ₱300. But if you're more than the capacity of tricycle or you have a budget and prefer a more comfortable trip, he also can arrange a multi-cab/air-con van or if you're solo traveler maybe he can help you to rent a motorcycle. Rate ranges from ₱1000-₱3500.
* Other thing to do in the province – Guimaras Island Hopping: which includes: Igang Marine Station, Lamurawan Island, Ave Maria Island, Turtle Island, Baras Cave, Fairy Castle,Yato and Nagtago Island. Island Hopping rate ranges from ₱400-₱800 for the first hour and ₱200-₱300 for succeeding hour depending on the number of persons on-board/capacity of the boat. 
Book Your Activity Via KLOOK
* Stay hydrated when you go on a day tour. It is best to bring your own refillable bottle. Also, apply insect repellent lotion and sunscreen as well as putting your belongings on a dry bag especially if you're going an Island hopping tour.
* Always be mindful of your belongings especially if you have expensive pieces of jewelry/gadgets with you. Better safe than sorry.
* Though there are just local banks in the province, it's best to withdraw enough money in Iloilo city before going to a day tour in Guimaras.
* Signal in the province is decent which means uploading a story/my day in your social media would not be a problem. Though there are some landmarks we've visited where we lost cellphone signal, it's still OK.  
* As much as possible do not cross or avoid traveling to Guimaras when weather is bad and always wear a life vest (if available) while on-board the boat.
* Guimaras is a year-round travel destination, but I would say the best time to visit the province is in summer (March-May) as its the perfect way to enjoy their landmarks and attractions, visit their beaches and waterfalls also if you want to witness and be part of their biggest event – the Manggahan Festival. #ResponsibleTourism #LeaveOnlyFootprints
Note: We cannot guarantee the information written here is correct and accurate all the time. If you want to add information or you spot something that needs correcting, please let us know in the comment section below.
– Last Update: February 08, 2020 –
Comments