GIGANTES ISLAND ITINERARY EXPENSES – It's the fourth day of our Western Visayas trip, and instead of visiting the famous Garin Farm Pilgrimage Resort and explore the rest of the city, we already planned to get to Tagbak terminal after our Guimaras Day tour and take a bus to the northeast of the province in the municipality of Balasan (only about 30-minute ride to Bancal Port) for our Gigantes island hopping tour the following day.
Islas de Gigantes or Gigantes Islands in the municipality of Carles is one of the most popular tourist destinations not just in the province but also in the entire country. Comprise of two major islands, the Gigantes Sur (South Gigantes) and Gigantes Norte (North Gigantes). Its crystal clear waters, stunning sandbars, white sand beach, impressive rock formations, incredible lagoon, picture-perfect unspoiled islands, and its abundance of fresh seafood attract thousands of not just local but also foreign tourists to the islands.
Now despite the island's popularity over the last few years, it is still worth the visit and the tour price we availed is very reasonable with its overloaded food with unlimited fresh scallops for our lunch. So here's our Gigantes Islands itinerary and expenses that might help you plan your time and have the best experience on the island.
Must Read: SIARGAO ISLAND DIY TRAVEL GUIDE 2020: Itinerary + How To Get There etc.
HOW TO GET TO  GIGANTES ISLANDS:
If you'll be flying via Cebu Pacific, Philippines Airlines, or Air Asia, the nearest airport you can use as your jump-off point to get to Gigantes Island is in Roxas City and Iloilo City. But If you're already in Bacolod, Caticlan, Ilo-Ilo, or any part of Panay Island there are several ways to get to the municipality of Carles – Bancal Port. Here are other ways to get to Gigantes Island.
From Iloilo – From the airport/port, take a van/cab for convenience to Tagbak Bus Terminal or Joroshelly Terminal. Then ride a bus/van bound to Carles, Bancal Port. Van and bus via Bancal Port drop-off passenger directly at Bancal Port but if you hop on via Balasan, the bus will drop you off at Balasan Bus Terminal which will require you to travel to Balasan route below. Travel may take 3-4 hours. Fare costs around PHP 160-200/way.
The earliest trip for bus/van is around 4:00 AM-5:00 AM while the last trip is around 05:00 PM – 6:00 PM.
From Roxas City – From the airport, take a cab/tricycle to Roxas City Integrated Terminal. Then ride a bus/van bound to Carles, Bancal Port. Private van drop-off passenger directly at Bancal Port while public van/bus may drop-off at Balasan Bus Terminal which will require you to Balasan route below.  Travel may take 2-3 hours. Fare costs around PHP 75-150/way.
The earliest trip for bus/van is around 4:00 AM-5:00 AM while the last trip is around 05:00 PM – 6:00 PM.
From Caticlan/Kalibo – There are no direct public bus/van transport from Boracay (Caticlan/Kalibo) to Carles, Bancal Port or Gigantes Island. From the airport, you would need to take a bus/van going to Roxas City which departs by hour daily as early as 5 AM. If you're already in Kalibo, this route requires you to hop on a bus/van to Roxas City. Then from Roxas City, you can now travel Roxas To Gigantes Island route above. Caticlan to Bancal Port travel may take 4-5 hours.
From Balasan – From Balasan, take a tricycle ride To Carles Tricycle Terminal. Fare is PHP 25/person. Then take again a tricycle to Carles, Bancal Port. Fare costs around PHP 30-40/person. Travel may take around 30 minutes.
Note: If you already avail tour for your Gigantes Island hopping, ask them if they have a third party pick up and drop off service or if they can arrange one for you. 
Where To Avail Gigantes Island Tours: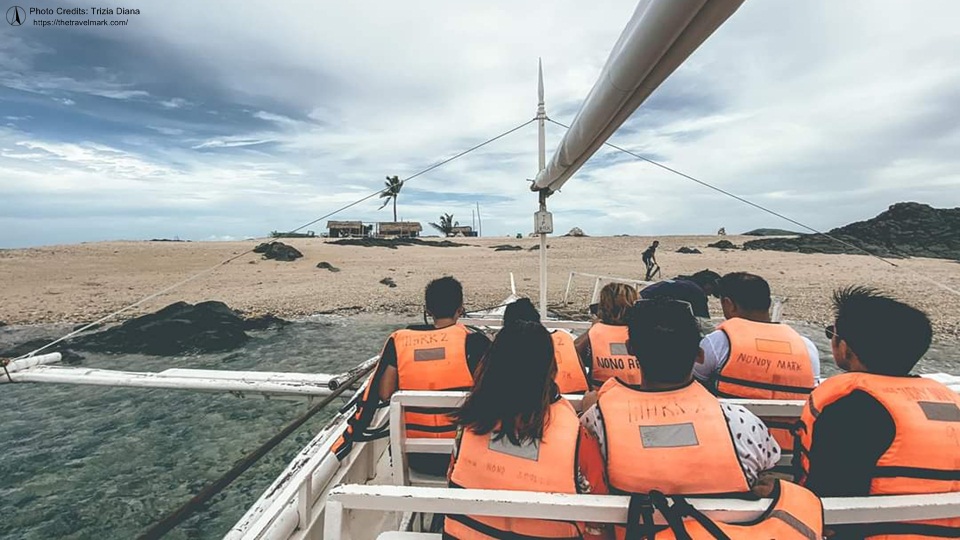 Book Your  Activity Via KLOOK
:  Isla De Gigantes Day Tour from Iloilo
If you visit your local travel agent or check online, there are a lot of travel agents or tour companies offering Gigantes Island package. From day tour only, 2D1N and 3D2N tours, definitely availing one for your Gigantes getaway is quick, easy, and hassle-free. However, it is very important to make sure the agency/tour operator you use is legitimate. Then we found out about Rhett Paul Bolivar Gigantes Island Tours and Services on Facebook with over 240,000+ likes and great reviews from their guest.
We then decided to avail their day tour for only PHP 999/person. Inclusion of entrance fee for 6 islands, tour guide fee, environmental fee, and overloaded food for lunch. No minimum headcount. They also offer 3 Days 2 Nights and 2 Day and 1 Night tour packages.
If you have questions or you want to avail any of their tour packages, you can contact them directly with these numbers: 09989816812/09565124927/ 02-8790-0269 (Landline) or message them on their Facebook Page.
Must Read: 2D/1N BACOLOD DIY GUIDE ITINERARY : A Short Trip to the City of Smiles
WHERE TO STAY IN GIGANTES ISLANDS:
Traveling to the municipality of Carles – where Gigantes island is situated can usually take more than an hour of bus or van ride either you'll be coming from Ilo-Ilo City, Roxas, Kalibo, or Caticlan. That's why staying overnight near the boat pick-up (Bancal port) for your Gigantes tour is recommended.
In our case instead of traveling early in the morning to catch up the 09:00 am meet-up time, we decided to look for an affordable room accessible to Bancal port. Then we found out about M2R, a newly opened apartelle in the municipality of Balasan about 20-40 minute tricycle/bus ride to Bancal Port. Personally, I would recommend them for its accessibility (its located beside the road), cleanliness, spacious room, their family staff is very friendly especially Kuya Garry, free breakfast, plus their price per night is cheaper compare to nearby hotels in Carles. (We booked the room online at the time in M2R Apartelle for PHP 844 only).
For reservation you can contact them  with these numbers: 09454762009 / 09385193859 / (033)330-04680 or you can check updated rates here via AGODA | BOOKING.COM
     Travel tip: For convenience and to maximize your time in the area, when you book your hotel online ask them in advance if you can early check-in/late-checkout or at least leave your things for a while and if they have a charge for this.
Must Read: BEST BANTAYAN ISLAND ACCOMMODATION: Reasonable Price Hotels, Hostels, Resorts, Lodges, Inns, Homestays and etc.
GIGANTES ISLANDS ITINERARY EXPENSES: Discovering the Beauty of the Islands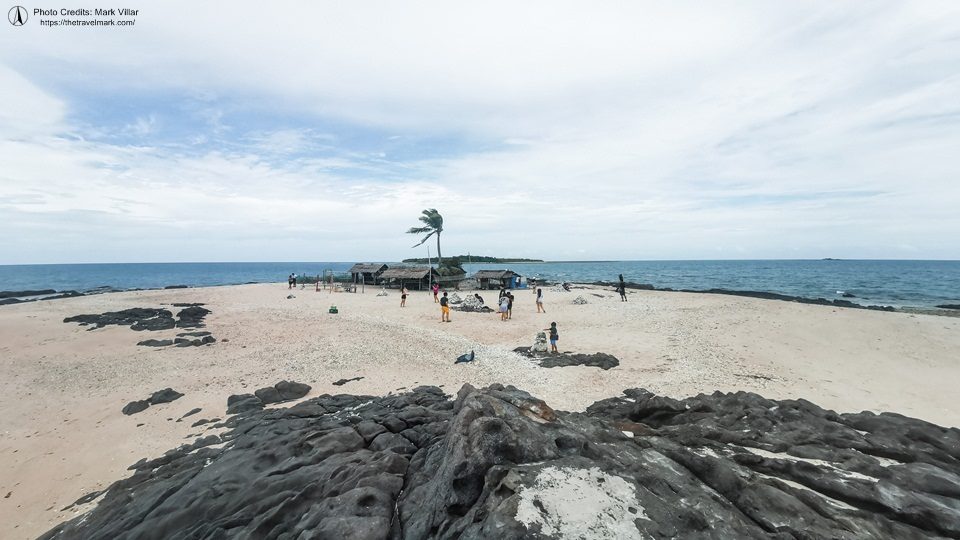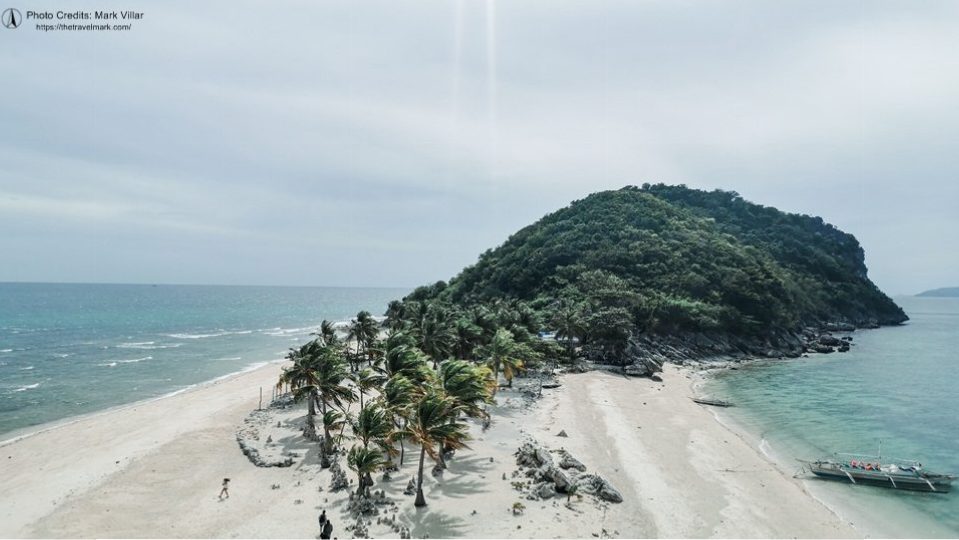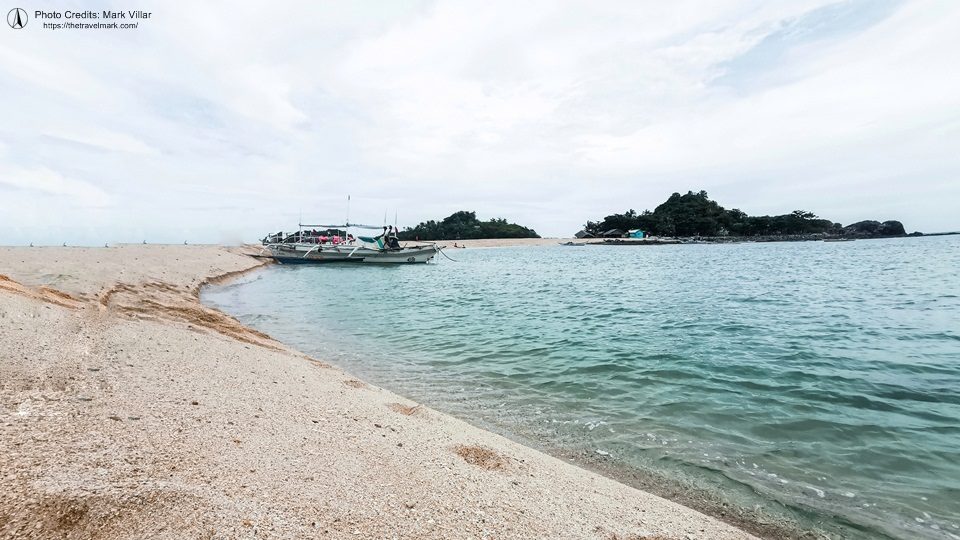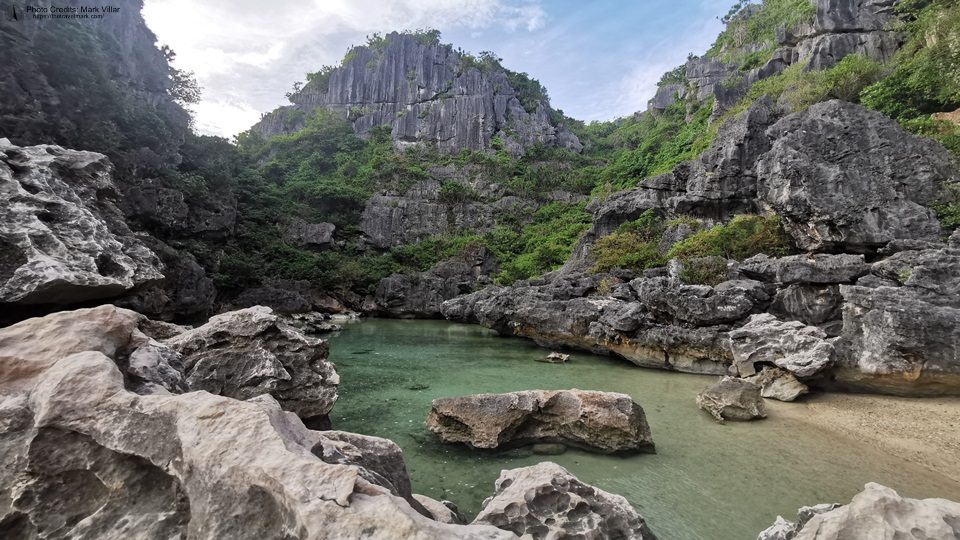 Day 1: GIGANTES ISLAND TOUR: PULO PANDAN ISLAND, CABUGAO GAMAY ISLAND, BANTIGUE SANDBAR, GIGANTES SUR (SOUTH GIGANTES), ANTONIA ISLAND, TANGKE LAGOON
06:15 am – Wake-up, bath, breakfast, early checkout, or just leave belongings
07:40 am – Depart from hotel in Balasan to Carles Tricycle Terminal via tricycle, Then tricycle again to Carles Bancal Port
08:30 am – ETA in Carles Bancal Port – Gigantes Islands hopping tour pick-up), Registration at Tourism Office, Getting ready for the tour
09:15 am – Start of Tour: Pulo Pandan Island, Cabugao Gamay Island, Bantigue Sandbar
12:30 pm – Sumptuous lunch at Lantagan Beach – Gigantes Sur (South Gigantes), Rest
01:30 pm – Resume Tour: Explore Antonia Island and Tangke Lagoon, Then back to Carles Bancal Port
04:20 pm – ETA in Bancal Port, Back to hotel and get belongings via van transfer then to Roxas City
BUDGET: TRAVEL EXPENSES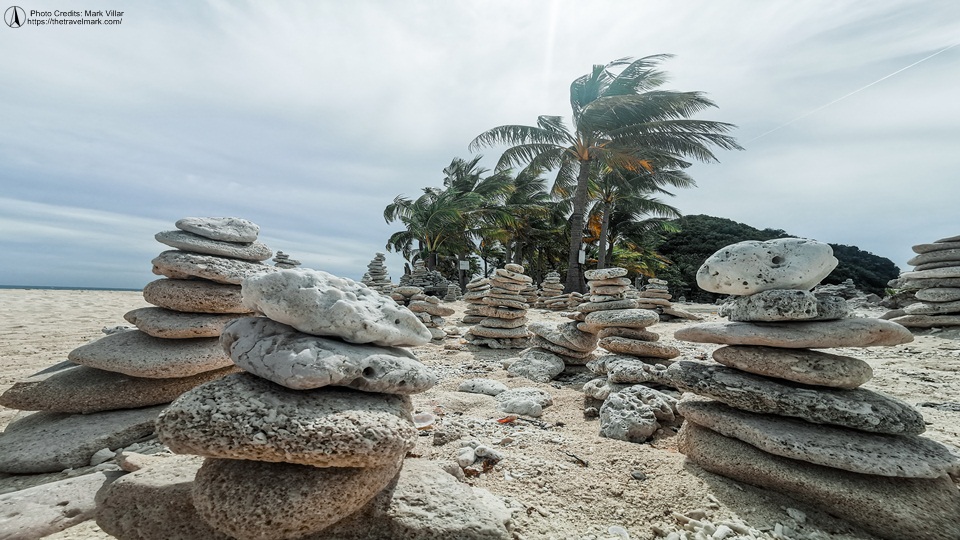 TAGBAK TERMINAL ILOILO TO HOTEL (BALASAN): ₱326/2 – ₱163 EACH
TRICYCLE FARE FROM HOTEL IN BALASAN TO CARLES TRICYCLE TERMINAL : ₱50/2 – ₱25 EACH
TRICYCLE FARE FROM CARLES TRICYCLE TERMINAL TO BANCAL PORT: ₱80/2 – ₱40 EACH
GIGANTES ISLANDS HOPPING TOUR – ₱1998/2 : ₱999 EACH
ACCOMMODATION: ₱844/2 – ₱422 EACH
TOTAL: ₱1649
GIGANTES ISLANDS ITINERARY & EXPENSES: Other Friendly Tips and Information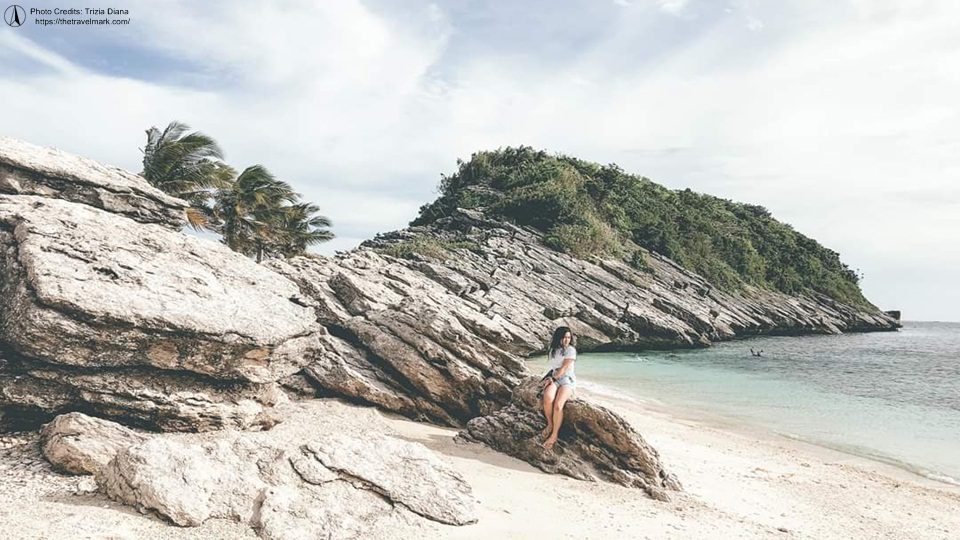 * Don't forget to bring your lotion/sunscreen and other related products as well as swimming attire and personal snorkeling equipment, extra towels and putting your belongings on a dry bag.
* If you're doing DIY tour, make sure to bring enough food, water/soft drinks, and snacks as you'll be in a long day exploring the islands of Gigantes.
* Best to avoid bringing unnecessary jewelry and other expensive personal stuff. Better safe than sorry.
* Stay hydrated when you go on a day tour. It is best to bring your own refillable bottle.
* If you're doing DIY and prefer a private Gigantes Island tour, there are just boats for rent in Bancal Port. Price or medium boat is 5,000 and 6,000 for the big boats.
* Gigantes Island can be visited any month of the year as long as weather permits. But I would say the best time to visit the municipality of Carles is in summer (March-May) as its the perfect way to enjoy their beaches. #ResponsibleTourism #LeaveOnlyFootprints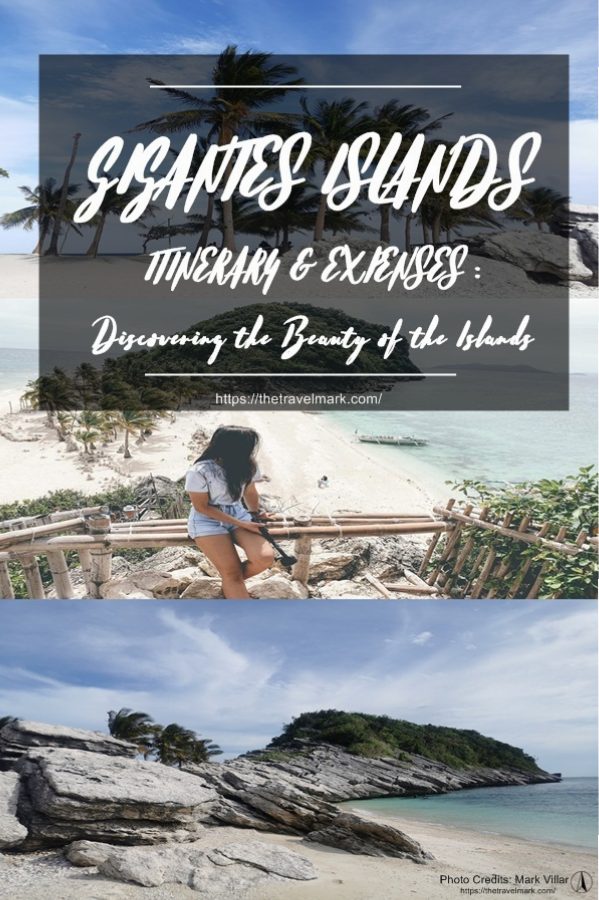 Note: We cannot guarantee the information written here is correct and accurate all the time. If you want to add information or you spot something that needs correcting, please let us know in the comment section below.
– Last Update: November 09, 2020 –
Comments