Bacolod DIY Guide Itinerary – It's the beginning of a new year, and we're pretty sure you're up to something this 2020. Whether you're up to taking care more of yourself by starting eating healthier food, getting back to the gym to keep in shape, picking up a useful skill or a new hobby. As well as quitting some of your vices, start saving money, traveling the world, becoming more active and responsible or perhaps just being positive, learning to smile often and just be contented with life.
Must Read: SIARGAO ISLAND DIY TRAVEL GUIDE 2020: Itinerary + How To Get There etc.
     Well speaking of smile, we visited Bacolod also known as the "City of Smiles" late last year, and we were able to witness some of their popular tourist destinations, tasted their famous inasal, traveled to Lakawon Island in Cadiz, and experience what it feels like to travel again to a new city because it's been a while since our last travel. So if you're planning to travel and explore the city anytime soon, here's our Bacolod DIY guide itinerary that may help you in your future travel.
Traveling to Bacolod: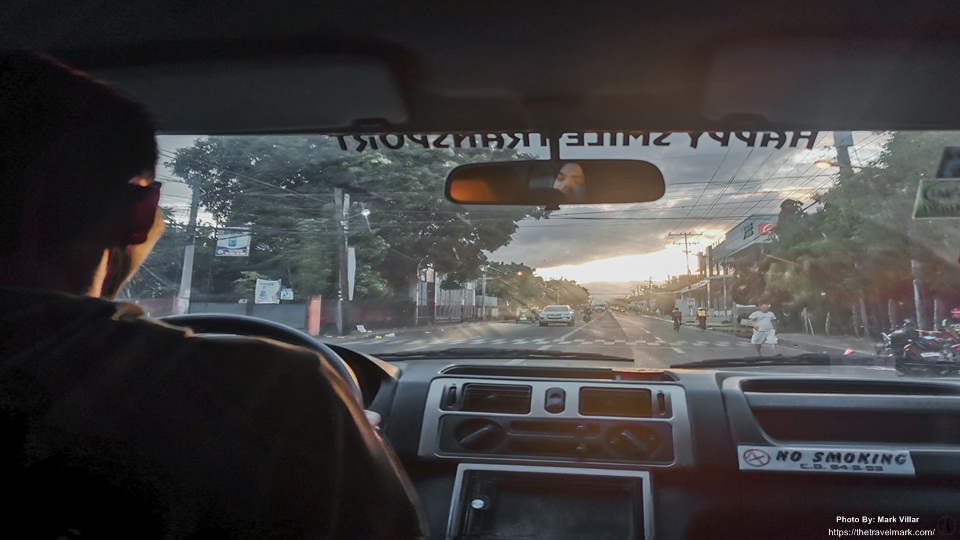 Bacolod is situated on the northwest coast of Negros Island, Philippines and if you're visiting the city to celebrate Masskara festival in October, witness the famous ancestral home mansion of Talisay at night – The Ruins or take a dip on the clear waters of Lakawon Island in Cadiz, etc. Traveling to the city of smiles is only about an hour plane ride from the capital city of the Philippines – Manila. Then from the airport, about 15-30 minutes ride will be needed to get you to the heart of Bacolod. Regular/Grab taxis and vans (shuttle service) are just available in front of airport's arrival area.
     For Van (shuttle service), rate starts at 150/person and from what has been told to us, drop-off will be a SM City Bacolod. While on regular/grab taxi's, which we definitely recommend especially if you have lots of bags and luggage plus it will take you direct to your hotel, it will cost you around 250-600 pesos depending on whether they use meter or not. In our case we paid only 500 for non-metered taxi for 2 adults (250 each) direct to our accommodation in RedDoorz near New Government Center.
But if you want more convenient and hassle-free transportation to the city you can book your transfers via Klook below: 
Private and Shared Bacolod-Silay International Airport (BCD) Transfers for Bacolod
     Aside from Manila, local and foreign tourists in Bacolod also comes from Iloilo, Guimaras Island, Dumaguete, Davao, Clark, and Cebu (where we came from). You can refer here for Roro daily schedule if you'll be coming from Ilo-Ilo or Cebu or check out domestic flights for daily schedule such as Philippine Airlines and Cebu Pacific. In our case, we bought our ticket on seat sale via Cebu Pacific two months before our travel date for only 756 pesos (15USD) one-way.  
Where to Stay in Bacolod:
RedDoorz near New Government Center, Bacolod (Negros Occidental), Philippines
     If you're on budget travel like us, choosing the best value for money in your Bacolod accommodation would be possible. In our case, we stayed for one night in RedDoorz near New Government Center (near Caltex- the Campuestohan bus pick-up) via Agoda App for only 700+ good for 2 person but the room can actually fit for 3 person. You can check the link above for your preferred Bacolod accommodation that fits your budget.
Travel tip: For convenience and to maximize your time in the city, when you book your hotel online ask them in advance if you can early check-in/late-checkout or atleast leave your things for a while and if they have a charge for this.
Our 2D/1N Bacolod DIY Guide Itinerary: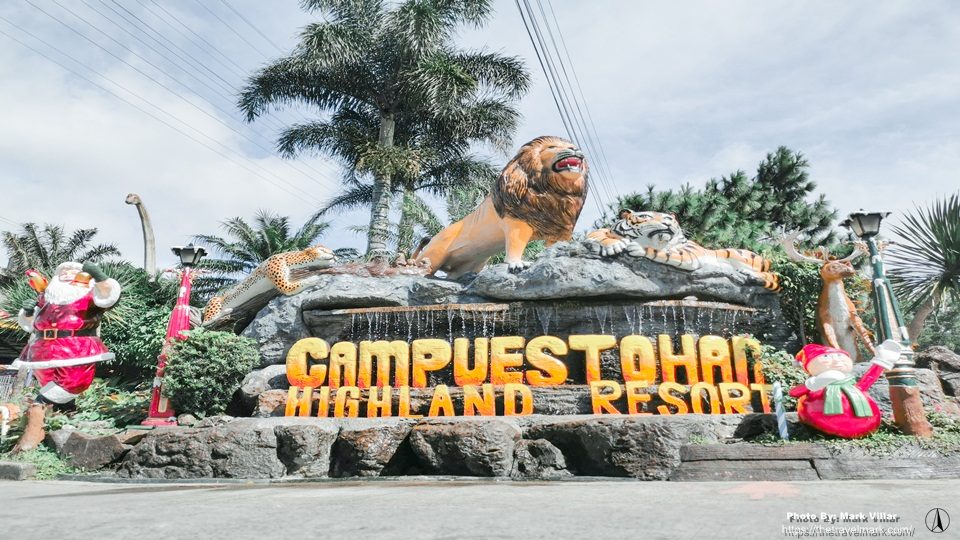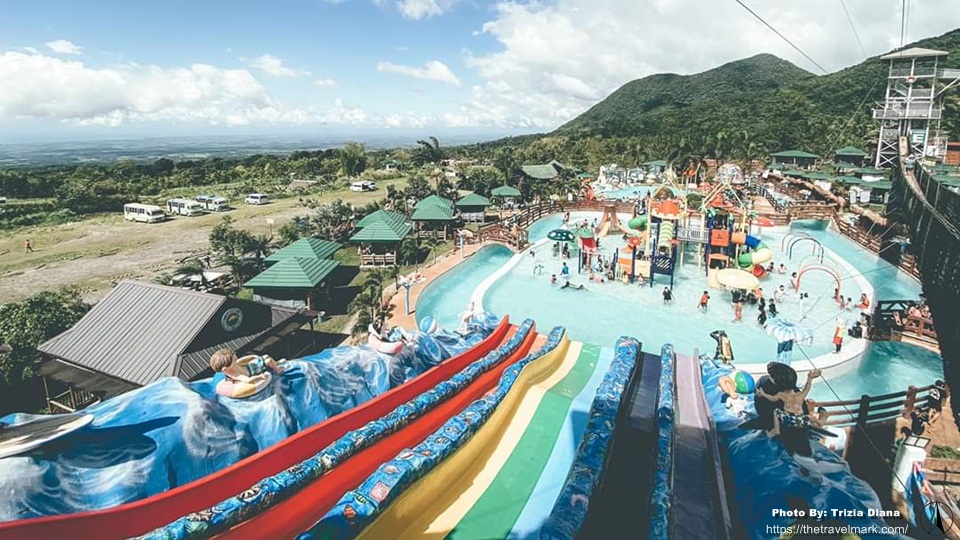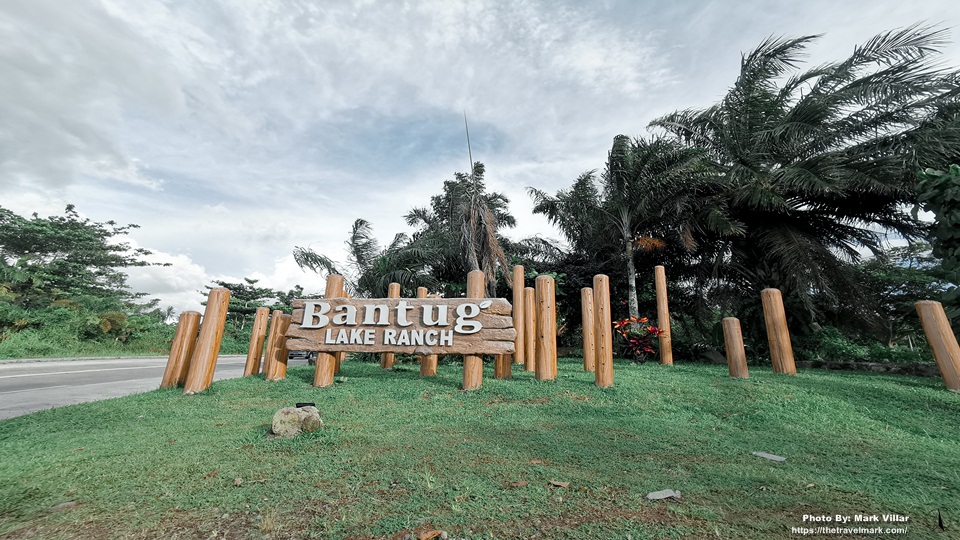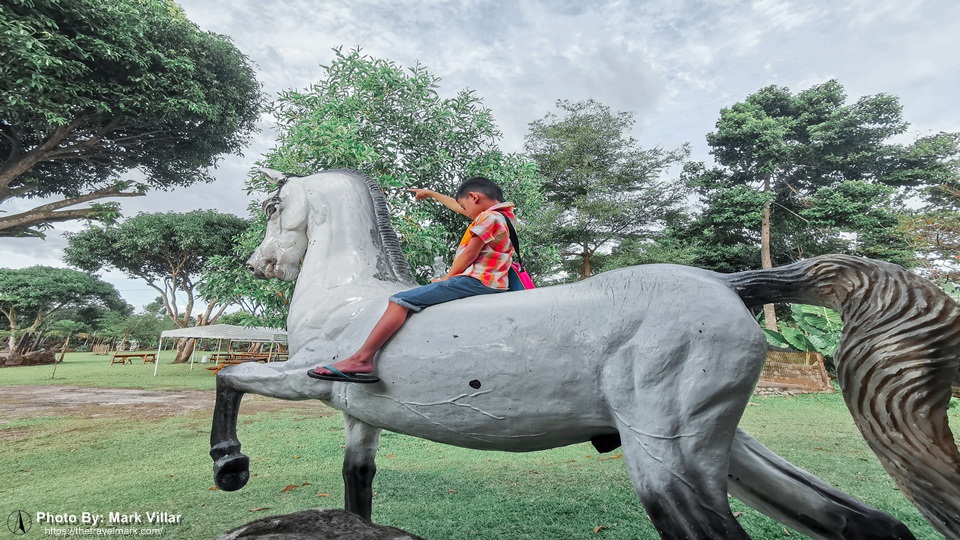 Day 1: ARRIVAL IN BACOLOD, CAMPUESTOHAN HIGHLAND RESORT, BANTUG LAKE RANCH, THE RUINS, SAN SEBASTIAN CATHEDRAL, BACOLOD PUBLIC PLAZA, MANOKAN COUNTRY, SM CITY BACOLOD
06:00 am – ETA in the airport, Check-in: Hostel/Hotel, Breakfast, Leave luggage/bags 
Campuestohan Bus Pick-up/Drop-off in Caltex Government Center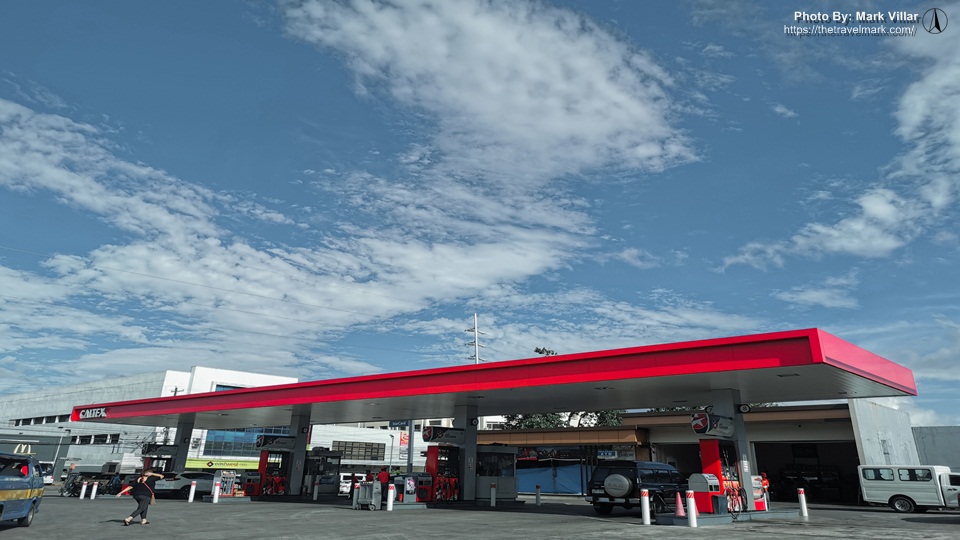 08:00 am – Campuestohan Highland Resort Tour, Bus pick-up at NGC Caltex, Lunch
01:00 pm – Bantug Lake Ranch: Boating, Fishing, Horseback Riding, Swimming, etc.
Note if your commuting going Bantug Lake Ranch : From Campuestohan Highland Resort going to Bantug Lake Ranch, simply take their bus transportation (Fare: 70/person) and just tell the driver to drop you off to Bantug Lake Ranch. Then after your activities and picture-taking, take a commute via tricycle ride just in-front of the ranch (Tricycle Fare: 10/person) to Granada Terminal) and then from the terminal, regular jeepney going to the NGC are already available. 
03:30 pm – Back to the hotel for check-in, rest, change clothes, Snacks
05:00 pm – The Ruins, San Sebastian Cathedral, Bacolod Public Plaza/Negros Museum
07:30 pm – Dinner at Manokan Country, Buy souvenirs in SM City Bacolod, Back to Hotel
Note: For Campuestohan bus schedule you can check out here: Campuestohan Transportation or you can contact them as posted in their website FOR SPECIAL TRIPS OR OTHER SERVICE ARRANGEMENTS: 0977 804 0808 | Rate: ₱70.00/Person | Entrance Fee: ₱200.00/Person
Must Read: ISLAND HOPPING MACTAN CEBU 2019: Gilutongan, Caohagan, Sulpa, Olango, Nalusuan and Pandanon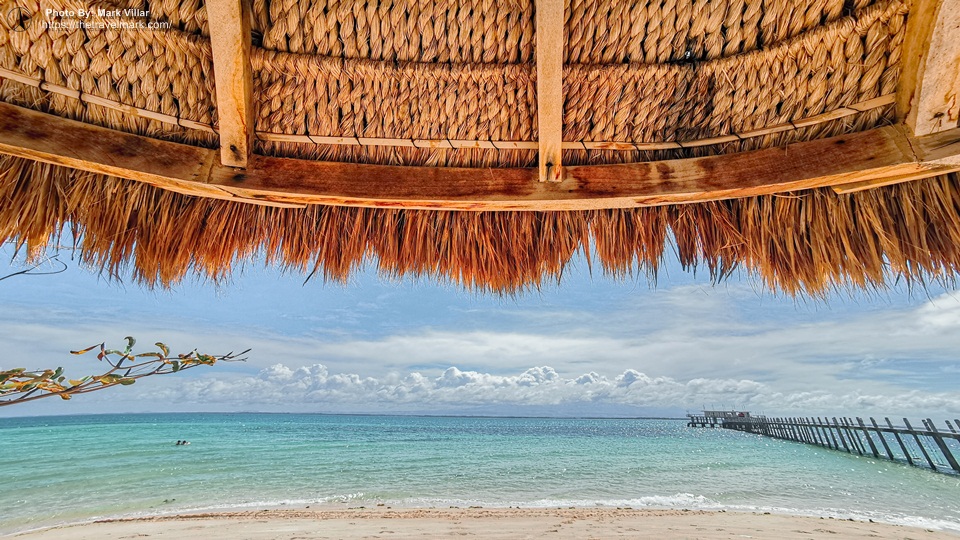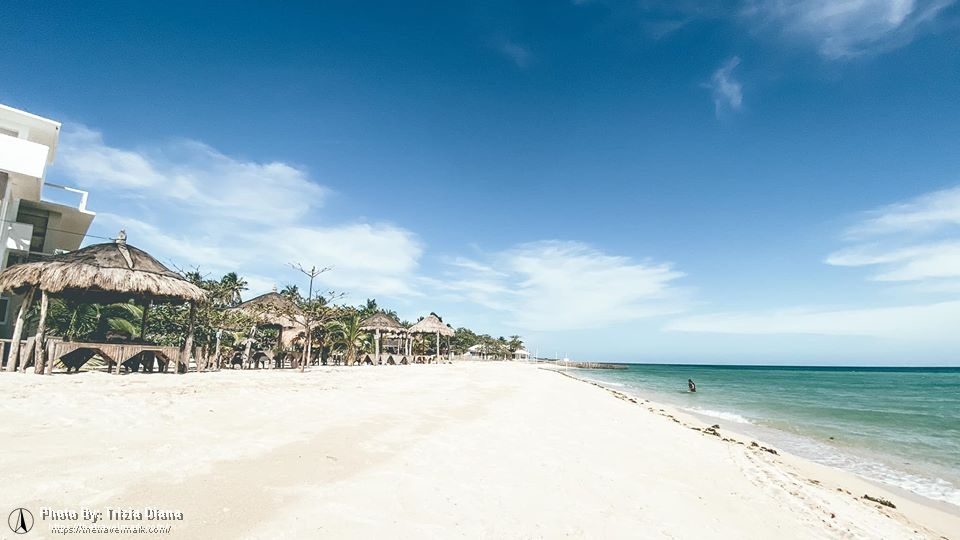 Day 2: LAKAWON ISLAND DAY TRIP IN CADIZ
06:30 am – Breakfast, Ready for departure, Early check-out (just leave belongings to the hotel), jeep from NGC Caltex to Bus Terminal
09:00 am – ETA from Bacolod Ceres Terminal to Cadiz (Lakawon Island Drop-off), Lunch
03:30 pm – Second trip schedule departure from Lakawon island, Bus to Terminal then back to the hotel
06:30 pm – ETA in hotel, dinner, then head to Bredco Port then to Ilo-Ilo/Dumangas
———————————————————-
See details below for Lakawon Island Daily Trip Scedule
Morning Schedule:                            Afternoon Schedule:
First Trip – 7:30 AM                  First Trip – 1:30 PM
Second Trip – 9:30 AM            Second Trip – 3:30 PM
Third Trip – 11:30 AM            Last Trip: 5:30 PM
Note: Best to arrive and depart from the port for the first trip to Lakawon Island and then the first or second trip back to the city in case you still have plans roaming around Bacolod or depart to Ilo-Ilo/Dumangas just like what we did.
———————————————————-
BUDGET: TRAVEL EXPENSES
PLANE TICKET: ₱756 (One-way ticket)
ACCOMMODATION: ₱740/2 – ₱370 each
FOOD: ₱800 
TRANSPORTATION: ₱1200
* Taxi fare from Bacolod Airport to hotel: ₱500/2 – ₱250 each
* Campuestohan bus fare transportation B/F: ₱140 – ₱70 per trip
* Tricycle fare to The Ruins: ₱150/2 – ₱75 each
* Van fare from the Ruins to Robinson Place – ₱100 per person
* Bus fare to Cadiz City (Brgy. Burgos Stop-Over Terminal -Lakawon Bus Drop-off) – ₱118 per person
* Tricycle fare to Lakawon Port – ₱150/2 – ₱75 each
* Van transfer from Lakawon Port direct to Hotel: ₱300 per person
* Other jeep and tricycle transfers – ₱142
CITY ACTIVITIES/ENTRANCES: ₱850
* The Ruins Entrance Fee: ₱100
* Campuestohan Highland Resort Entrance Fee: ₱200
* Bantug Lake Ranch Entrance Fee & Activities: ₱200
* Lakawon Island Entrance + Terminal Fee – ₱350
SOUVENIR: ₱300
TOTAL: ₱4276
2D/1N Bacolod DIY Guide Itinerary: Other Friendly Tips and Information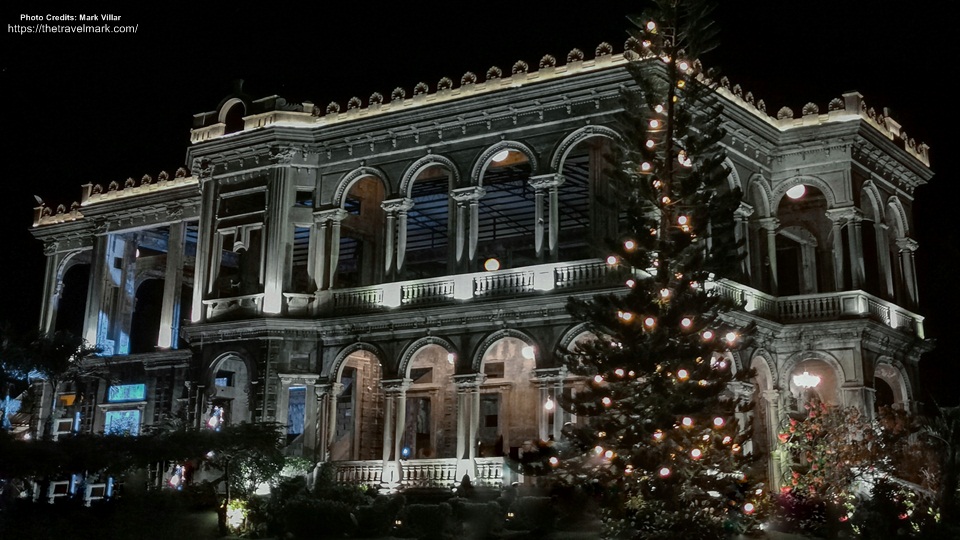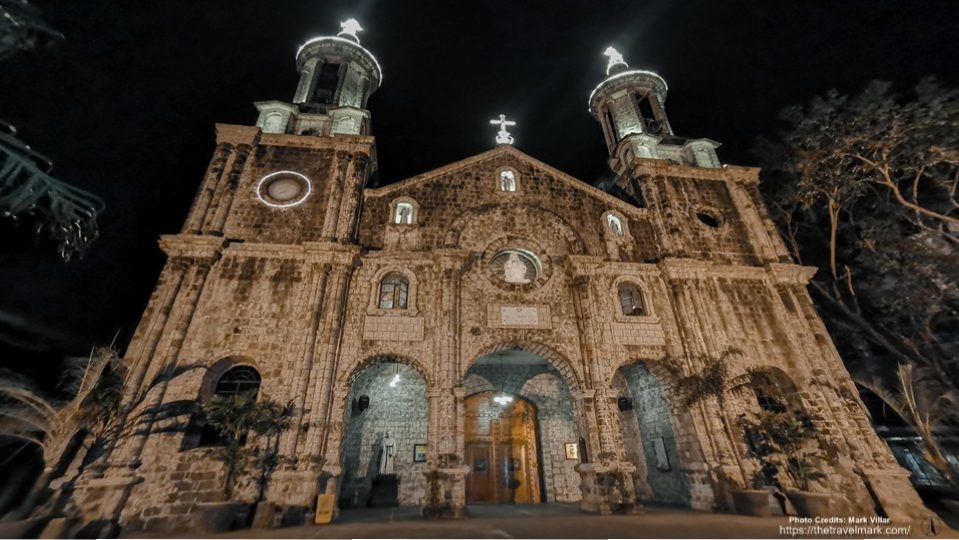 * Don't forget to bring your lotion/sunscreen and other related products as well as swimming attire and personal snorkeling equipment and extra towels if you're visiting Campuestohan and Lakawon Island. It is best to waterproof your belongings by storing them in a dry bag and your phone in a waterproof pouch.
* Both Lakawon Island and Campuestohan Highland resort have a restaurant serving lunch/snacks. But if you're on a budget and doing DIY travel to Campuestohan or Lakawon just like us, its best to eat full breakfast and just bring a few snacks and enough water for your day tour. (In Campuestohan guest are free to bring their own food but in Lakawon they also allow guests to bring their food and drinks to the island, provided that they pay the corkage fee of P50. 00 per head.)
* Do not bring jewelry or other expensive accessories when you go swimming or just roaming around the city and always be mindful of your belongings. Better safe than sorry.
* Bring extra cash if you want to try rides such as zipline, sky bicycle, hamster wheel, etc. in Campuestohan Highland Resort.
* Though it's a year-round travel destination, I would say the best time to visit the Bacolod is in summer (March-May) as its the perfect way to enjoy the beach as well as swimming/snorkeling or in October if you want to witness and be part of their biggest event of the city – Masskara Festival. #ResponsibleTourism #LeaveOnlyFootprints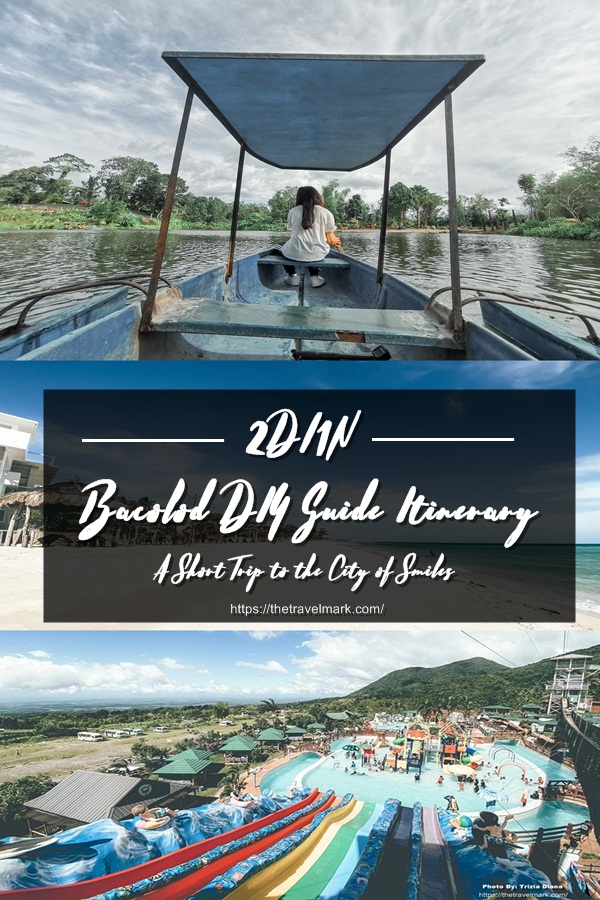 Here's a short video summary of our 2D/1N Bacolod experience: #ResponsibleTourism #LeaveOnlyFootprints
Note: We cannot guarantee the information written here is correct and accurate all the time. If you want to add information or you spot something that needs correcting, please let us know in the comment section below.
– Last Update: January 12, 2020 –
Comments